Learn how to leverage your introvert power so you can make your next career move with confidence & in an introvert-friendly way.
As an introvert in the workplace, you will have likely gotten feedback to "try and be more visible", "speak up more" or "take up more space."
Your being "awfully quiet" is supposedly the reason why you are not seen as high potential candidate for the next career move you envision.
The sad truth is: Even though almost half the population is introvert, the career advice introverts get in the workplace is still predominantly tailored towards extroverts.
Introverts will never grow their career by trying to be more extrovert (believe me, I tried).
The good news: There is an introvert-friendly way of getting recognized and landing the promotion you so desperately deserve: one quiet, intentional step at a time.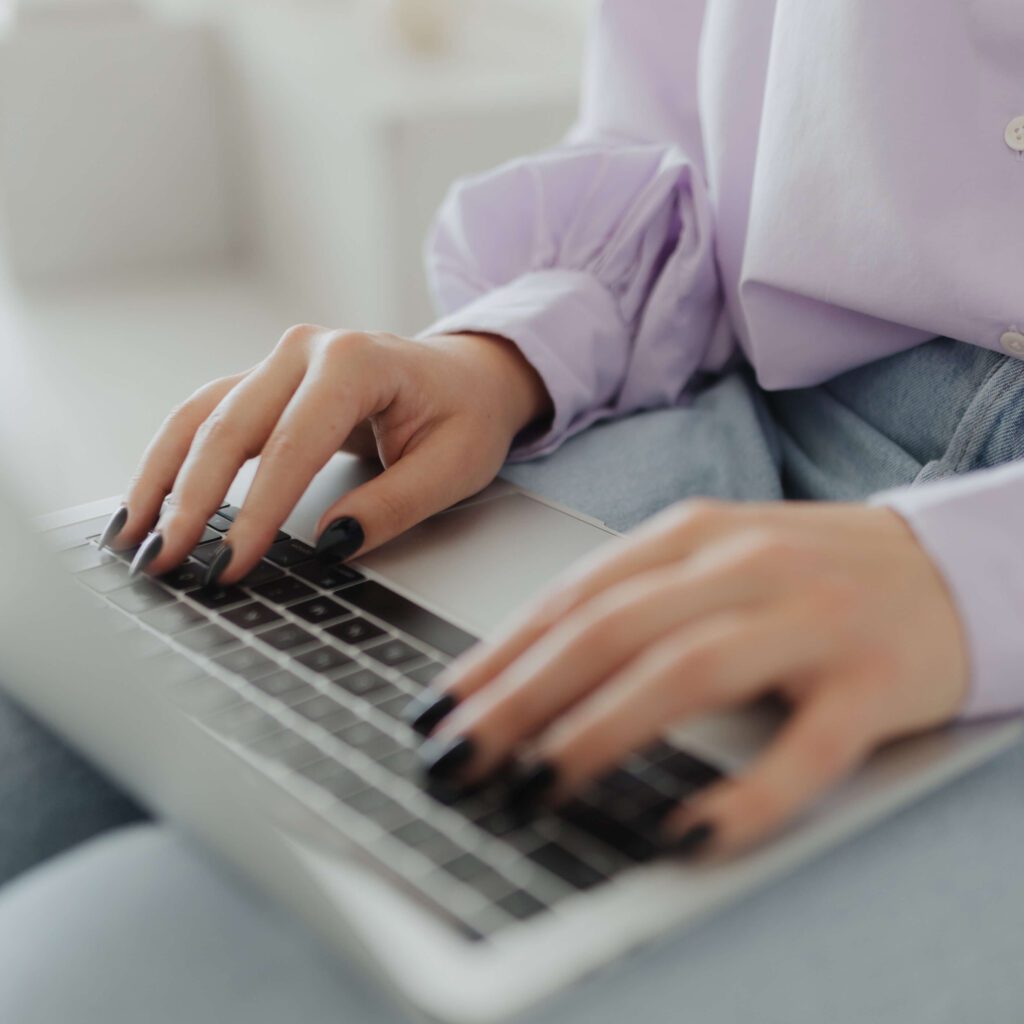 This 12-week 1:1 Coaching Program is tailored to help you switch gear into a more intentional career strategy, leveraging your quiet power towards getting noticed in a way that feels natural to you.
YOU CAN MAKE NETWORKING WORK FOR you!
Forget about "playing the field at social gatherings" or doing small talk at the coffee machine. There is a much better, introvert-friendly way for you to build a meaningful network that supports your career ambitions. You're going to have a tool box full of prompts and approaches that allows you to establish a connection with intention, without feeling you are "stealing people's time".
No more feeling nervous when they ask "where do you see yourself?"
You'll gain killer clarity of the direction you want to take your career into and what the next steps could look like. No more guess work, no more stumbling across an answer you don't feel confident with, because you're going places! This new found clarity will benefit you throughout your entire career.
You'll have Hiring Managers reach out to you in no time!
There is so much untapped potential behind your introvert personality that you hadn't even considered a strength, yet. You're going to craft a Personal Brand you can feel proud of, one that does the heavy lifting for you and gets you noticed for career opportunities that are right for you.
I'm an introvert with big career ambitions and a corporate track record in HR, Sales & Marketing.
I'm here to help you build your confidence muscle and unlock your introvert super power one quiet step at a time.
Why am I the right person to support you?
Because I have been there!
"Solid foundation for my leadership role"
"I started working with Hannah at the same time as I started my first managerial role. I have +13 years corporate experience, but I have never looked at my career from the perspective that Hannah gave me. We took time to reframe my limiting beliefs, and to gain clarity into my strengths as a professional and a new manager.
The most profound part of the coaching was the clarity I gained into my personal brand! This has helped me realize that many of the introvert traits I always considered as my weakness were actually my strengths and part of my unique differentiator.
Now I know what I want, and what makes me truly strong at corporate. This knowledge has given me so much more confidence, and it's amazing to show up into conversations and meetings intentionally, guided by my personal brand.
Hannah is so insightful as a coach, and it's such a pleasure to work with her! Her superpower is truly hearing and understanding what you tell her, and turning that into a concrete plan and approach for you. She kept digging into my story until she understand it, like putting all the puzzle pieces together, and then summarizing it in her amazing wrap-up emails afterwards! 
This truly was a foundational experience for my career, I only wish I had done it much sooner!"
Here's what your program journey looks like
Career Mindset and Ownership
Uncovering your limiting beliefs and reframing them into helpful thoughts.
Introvert personality
Diving into your introversion and understanding your introvert power.
Career clarity
Exploring the direction in which you want to go in your career based on your personal interests and childhood dreams.
Personal brand
Crafting a strong Personal Brand that does the heavy lifting and naturally expresses who you are.
Selling yourself with confidence
Bringing your Personal Brand to life in daily interactions and career conversations.
Networking with intention
Building 1:1 relationships with stakeholders who can support your career ambition.
Bulding advocacy
Becoming proactive about positive word of mouth and getting key stakeholders and decision makers to support your growth.
Prep work
Pre-Program Questionnaire, so that we can dive right into your career growth and you'll get the maximum out of the program.
1:1 coaching
6x 1:1 virtual coaching sessions to personally guide you on your unique journey.
Email support
Email support throughout the program and four additional weeks after program completion (16 weeks total).
Your own career master sheet
A one-stop-shop career master sheet with weekly tasks and reflection exercises.
Personal wrap up notes
Personal wrap-up emails after each coaching session with my notes, reflections and thought starters.
Who is Introvert Career Foundations for?
You are career driven
You are a career-driven introvert, ready to make your next career move, but feel like it's too far out of reach.
You feel held back
You're getting great feedback on your performance but you're being told that you need more visibility and speak up more.
You are ready for the next step
You feel ready to take the next step in your career, but are not quite sure how to get there.
You need a confidence boost
You want someone to help sell yourself with confidence, while respecting your unique personality and energy.
Pay in three monthly installments:
Pay once and be done with it:
Ready to uncover your introvert super power and get promoted in an introvert friendly way?
Let's go, Ambitious introvert
Are you ready to uncover your introvert super power and get promoted in an introvert friendly way?